How to create assignment and pitch templates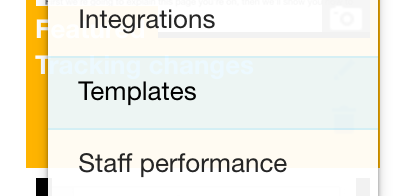 The idea with template instructions is to offer editors and contributors in your newsroom more guidance. By sharing organization-wide goals and advice, you stand to improve the consistency within your assignments and pitches.
Assignments. Admin users can select the 'Templates' menu option and create an assignment template that includes:
An assignment name (e.g. "Breaking news")
Default instructions (which can be edited by the assigning editor on any assignment)
An optional default desk (each desk can have one assignment template)
An optional wordcount
Once your templates are created, they will appear listed when editors click 'New' in the navigation bar. Selecting a specific template lets an editor add their own details including deadlines, assigned editors and custom assignment instructions.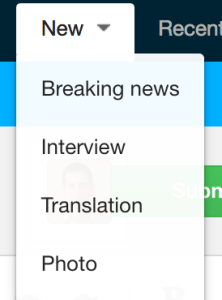 Pitches. Pitch templates work in a similar way. Admins can select the 'Templates' menu option and create a pitch template that includes:
Required/optional criteria for the pitch
A specific desk that the pitch is directed at
As with assignment templates, the more specific you can be with your requirements, the higher the quality and relevance of your pitches are likely to be.